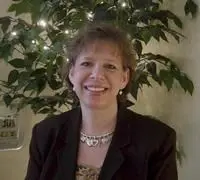 *Please See the "Forms & Handouts" page to
access a copy of my Resume

Anita is a PhD - level Licensed Professional Counselor with over 15 years experience in private practice. She maintains clinical licensure in Virginia and North Carolina, and is approved to provide clinical supervision in both states
In addition to her experiences as a therapist, Anita has presented at State, Regional, National and International professional conferences on a variety of topics, including:
EMDR and Trauma
Job Search and Career Management Strategies
MBTI
Clinical Supervision
Ethics
Couples Counseling
Straight Spouses
PTSD
Counselor Wellness
Anita is a strengths-based, interactive, solution-focused therapist. Her therapeutic approach is to provide support and practical feedback to help clients effectively address personal and professional challenges. She integrates complementary methodologies and techniques to offer a highly personalized approach tailored to each client. With compassion and understanding, she works with each individual to help them build on their strengths and attain the personal growth they are committed to accomplishing.
Education
Ph.D., Counselor Education & Supervision, Old Dominion University
M.A., Rehabilitation Counseling, University of Alabama at Birmingham
B. A., Sociology, Rutgers University, New Brunswick, NJ
Selected Professional Awards

2010 Outstanding Practitioner Supervisor, Chi Sigma Iota International
2008 Mental Health Counselor of the Year, American Mental Health Counseling Association
2007 Outstanding Practitioner, AL Counseling Association
2003 Outstanding Practitioner, Chi Sigma Iota International Academic/Professional Honor Society
Additional Training

EMDR: Level I, Level II, Resource Installation
MBTI: Master Practitioner